Main Content Starts Here, tab to start navigating
Slide 1 of 9
Slide 2 of 9
Slide 3 of 9
Slide 4 of 9
Slide 5 of 9
Slide 6 of 9
Slide 7 of 9
Slide 8 of 9
Slide 9 of 9
Real. Genuine. Bona Fide. It's the only way we do BBQ.
Bona Fide BBQ. Slow cooked over nothing but Florida oak. Ribs, Brisket, Chopped Pork, Chicken, Whole Wings. Plus Collards, Mac and Cheese, Baked Beans, Slaw, and more, all made fresh from traditional family recipes. This is the real deal. Open Thursday through Sunday, at the crossroads of Grandview and Lincoln, in Mount Dora, FL.
Featured on Big 7 Travel as one of the top 20 Places for BBQ in the state of Florida.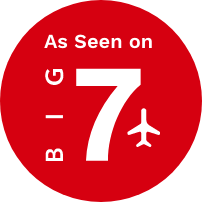 Send us a message and we'll get back to you as soon as possible.
You can also reach us by phone at (352) 735-7675.
Looking forward to hearing from you.